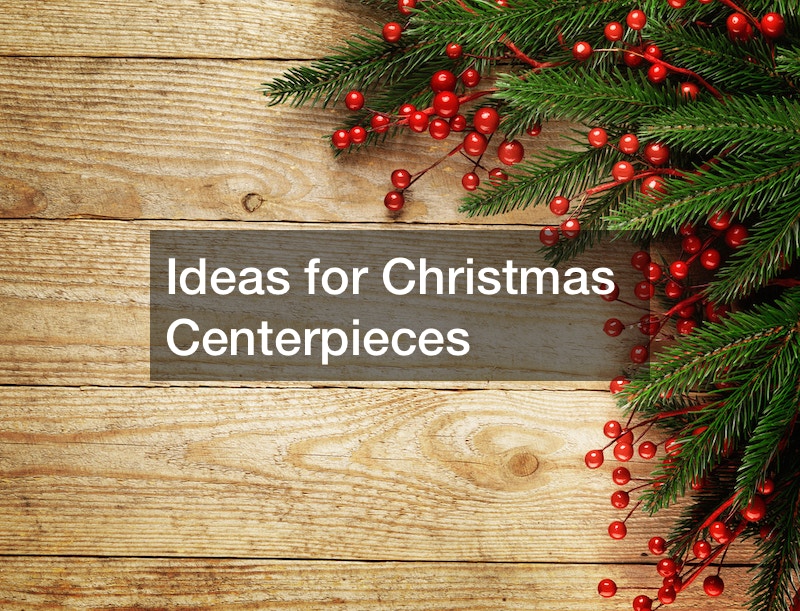 Decorating your home for the holidays is a great way to get into the festive spirit. There are a variety of decorations readily available at the closest store, whether they be lights, wreaths, or inflatable snowmen. If you're looking for a more subtle, living room decoration, Christmas centerpieces are for you. Let's take a look at some centerpiece ideas you can use for your holiday decorations.
Greenery and vase decorum are wonderful centerpiece ideas, and they'll add a more subtle touch to your festive decorations. Adding cedar stems to a clear (or holiday-colored) vase is a way to incorporate a centerpiece that would be well-suited for any season. Plus, fresh pine adds a wonderful Christmas tree scent to the room. Adding an extra ribbon around the vase is also a nice holiday touch you could make.
Speaking of adding greenery, consider a bowl filler with pine cone decorations inside. They can add a beautiful, neutral tone to your room while keeping in the holiday spirit. For an extra special touch, try adding a bed of greenery beneath the pine cones for a fuller bowl filler.
For more Christmas centerpiece ideas, tune into the video we have linked above. 'Tis the season!
.