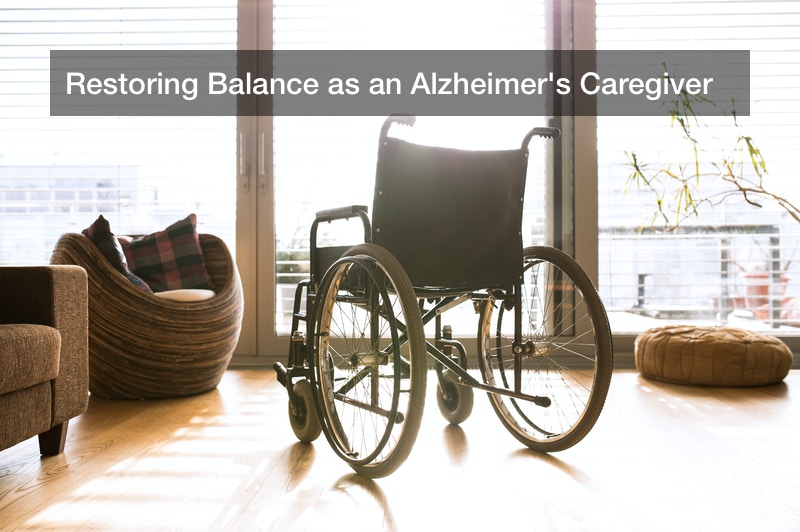 Care giving for a loved one who has dementia or Alzheimer's disease is an incredibly rewarding role. As a caregiver, you get the chance to offer much-needed help and support for those that you love. From preparing meals to taking them to medical appointments, you get to spend invaluable time together and ensure that your loved one is well taken care of.
However, it also has its special challenges and can weigh down even the most resilient person. As the care giving demands increase, you may start experiencing stress and your health deteriorating. Feeling frustrated, angry, and stressed may eventually make you emotionally and mentally exhausted.
If you're in such a situation, you may be experiencing caregiver burnout. Here are some of the steps you may take to help preserve your health and regain the right balance.
Take a Break from Care giving Duties
While leaving your loved one in another person's care might be hard, especially if you're a dedicated caregiver, it's the best thing to do for yourself and your loved one alike. If you don't have a trusted friend or family member to take up your role, you can take advantage of skilled nursing facilities near you.
Skilled nursing facilities with rehab facilities are an ideal option for Alzheimer's and dementia patients. Your loved one will receive the best care and support from professionals, as you recharge. Taking a break also helps you become a better caregiver.
Seeking short-term care for a loved one, also allows you to evaluate how well they are coping at the skilled nursing facility. This will give you peace of mind when the time comes, and you can no longer provide your loved one's needs at home.
Learn To Accept Help Regularly
Caregivers often feel it's their duty and responsibility to care for a family member with Alzheimer's. Thinking nobody else can meet the senior's needs as you can, may lead you to decline help offered by others. The first step to regaining balance is to accept that you can't do everything on your own.
You can choose to come up with a list of various ways other people can help you and let them choose what they'd like to do from your list. A person may, for instance, offer to take your loved one on a walk daily in the evening or pick up your groceries.
Accept help from different volunteer groups, who offer a respite break for family caregivers by caring for homebound seniors. This gives you ample time to take care of yourself to remain healthy and become an empathetic caregiver. You can spend this time exercising, going out with friends, or even taking an online course.
Seek Support from Various Avenues
Next, you need to accept that change is inevitable when it comes to caring for someone with dementia. So you need to be realistic about the progression of the disease as your loved one's needs change over time. This means that you should prepare for a moment when the senior may need professional long term care in a skilled nursing facility.
Therefore, you should take some time to find the most suitable local senior care options. Make sure the facility you choose offers their patients continued care and supervision, especially if it also includes rehab facilities. A skilled nursing facility with a special Alzheimer's disease care unit can be a great option for your loved one.
If money is an issue, you can contact the various organizations that offer help with Alzheimer's patients or rehab facilities. These include public programs such as Social Security Disability Income (SSDI), tax deductions and credits, veteran benefits. There are also local programs, such as community support organizations.
Set Up Yourself for Success as a Caregiver
As a caregiver, the best thing you can do for your loved one with Alzheimer's is to remain physically and emotionally healthy.
Always seek professional help whenever you feel frustrated, stressed, or even depressed. Take some time away for yourself and learn to accept help from those around you.
You also need to look into long term care options ahead of time. Find the best-skilled nursing facility with rehab facilities in Kirkwood for your aging family member as you'll be rest assured they'll receive the right support.