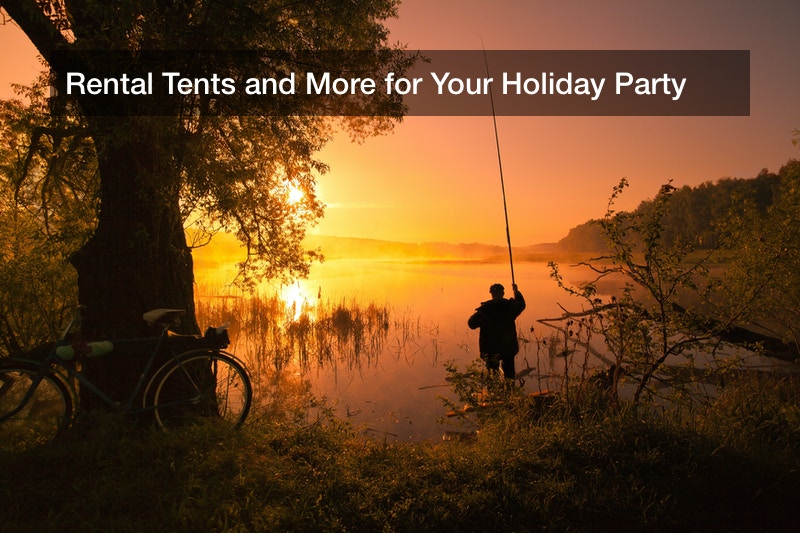 Holidays are exciting times. Whether it's Christmas, Halloween, or the Fourth of July, holidays are a time to have fun and get together with the people you enjoy most.

If you're the type of person who enjoys throwing parties for these occasions then chances are you are always looking for ways to make them more fun and exciting then the year before. You're probably busy planning all kinds of fun snacks and activities, or creating gorgeous table decorations.

There's a lot to think about when planning a party and you should be able to focus on the exciting parts. Stressing over things like space and seating is no fun, but there are ways to make it easier with rental tents, chairs, and tables.

Rental Tents
Rental tents are a great option for large parties where you need extra space or outdoor shelter. They can turn your backyard into a lovely, shaded gathering space and they come in multiple sizes depending on the scale of your party. They're a huge help during rainy seasons as well.

Rental Chairs and Tables
You can accommodate all of your friends and family by renting chairs and tables for your event. It's unlikely that you have enough table space and chairs in your dining room for everyone you want to invite, but you don't have to limit yourself with this option. There are even padded chairs available if you're worried about the comfort of your guests.

Rental Linens
You can even rent linens for your party. These include table cloths, napkins, chair covers, sashes, and more. They come in high quality, elegant designs that will make your party look stunning without you having to buy an entire new set of linens. You can pick colors and designs that match the holiday you're celebrating to add to the festive feeling!

Renting Makes Party Planning Simple
Renting furniture, tents, and linen for your party will make things so much simpler so that you can enjoy your holiday and your family. You don't have to stress over space or how things will look. Instead you can have a wonderful time with those you love for a fraction of the cost it would take to buy all of your party supplies.