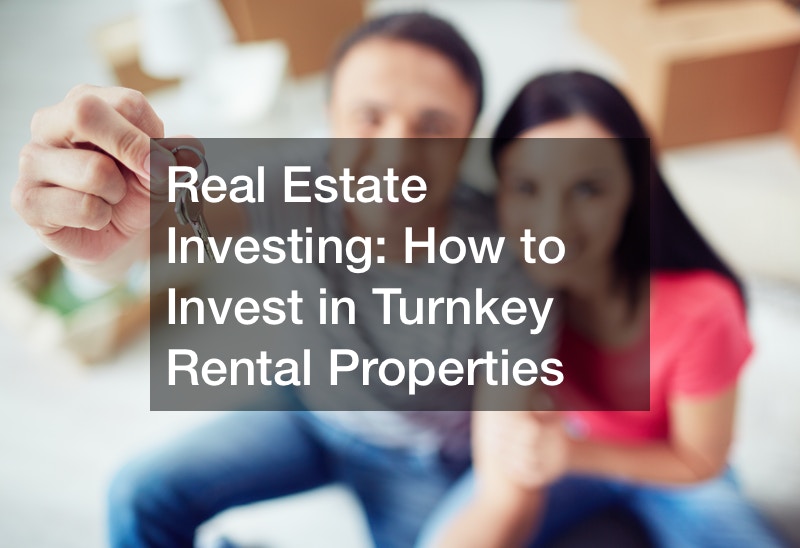 In this video, real estate planner will tell you simple ways to invest in Turnkey Rental Properties. Watch the full video to find out.
Even if you're just considering buying a rental property, there are formulas and guidelines to follow. These guides will help you determine and predict the return on investment of a turnkey rental property.
You'll need to know two formulas to invest in a turnkey rental property:
• The One Percent Rule
• The Cap Rate
Buying in the turnkey real estate market is for individuals who want to buy a rental home that has the least amount of damage and is ready to move into.
Some investors will buy these low-cost rental homes and pay a property manager to handle them in part. The investor is then just need to sign off on repair and maintenance charges.
Investors might seek assistance from turnkey companies. If you don't have the time to do it yourself, you should consider hiring a turnkey firm to undertake the most of the work in finding your home.
The turnkey rental market is just like any other market; it is about location. The rental property will thrive in different areas, so it is up to you to pay attention to the markets where you wish to invest in.
Always visit and inspect the property that you are looking to invest in. Just because it is a turnkey property, does not mean that you should walk in blindly.
Before deciding anything, taking help from the real estate planner is also a good idea. For further details, watch the full video.