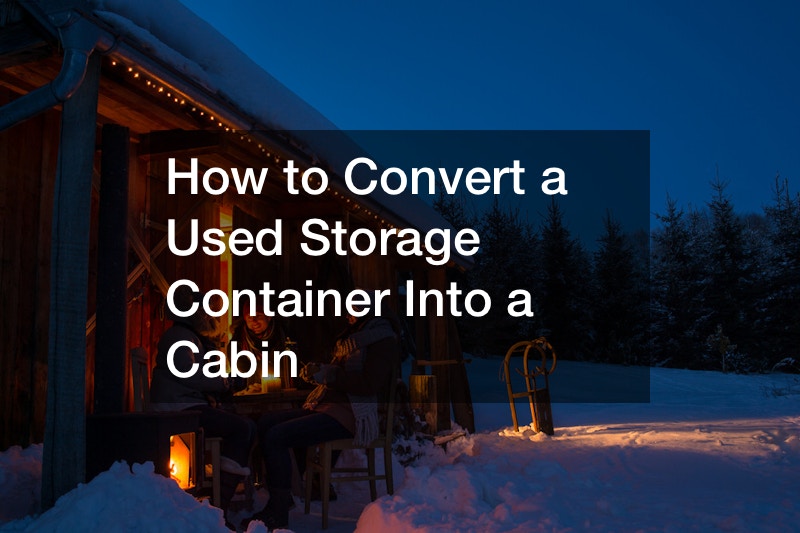 Storage containers used to be used for shipping only. Today, creatives have found a variety of uses for these containers. One example is turning a storage container into a cabin. The process might take some skill, but it's easily completed as a DIY project. The YouTube video "Converting used shipping containers" helps viewers to do this.
Anyone can do this project with some woodwork, wiring, and maintenance knowledge.
You don't have to buy a new shipping container. A quality used shipping container can be transformed into a cabin. There are a few things to consider when buying a used shipping container. Firstly, buy a container with the dimensions you need. Shipping containers come in different sizes. Find one that meets your requirements in size. Secondly, look for rust. Most used shipping containers will have rust. The key is finding the one with the least amount of rust.
There are certain areas on the shipping container to look for rust. Check the back of the door and divots as well. When you've found the perfect used shipping container, it's time to get to work. The transformation period will depend on how fast you can work.
 .