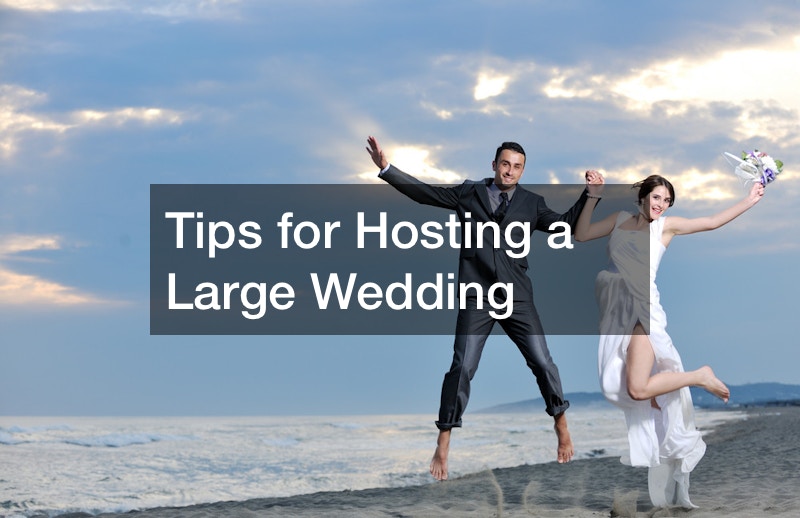 Hosting a wedding requires a focused planner who is capable of handling the logistics of a typical wedding's various services and vendors. Managing a large wedding party goes beyond keeping an itinerary; it entails taking care of the needs of bridesmaids and groomsmen, the marrying couple, both sides of the families, and the number of services fulfilling various party needs. If you need tips for hosting a large wedding, stay here to learn some key ones for a smooth and efficient wedding event.
A big tip is to end the event earlier than you think you need to. This tip is specifically handy for making sure that your hired services do not run overtime and charge you extra for this.
Keeping everyone at the event on a well-managed timeline helps ensure that the wedding parties' needs are fulfilled in an appropriate amount of time that does not stretch the budget or capabilities of the planner and/or couple.
Effective time management is also hugely important for the groomsmen and bridesmaids. The preparation process of the ceremony requires them to be ready for pictures, hair and makeup, and the actual marriage ceremony itself.
For more tips on how to host a large wedding, check out the video we have linked above.
.