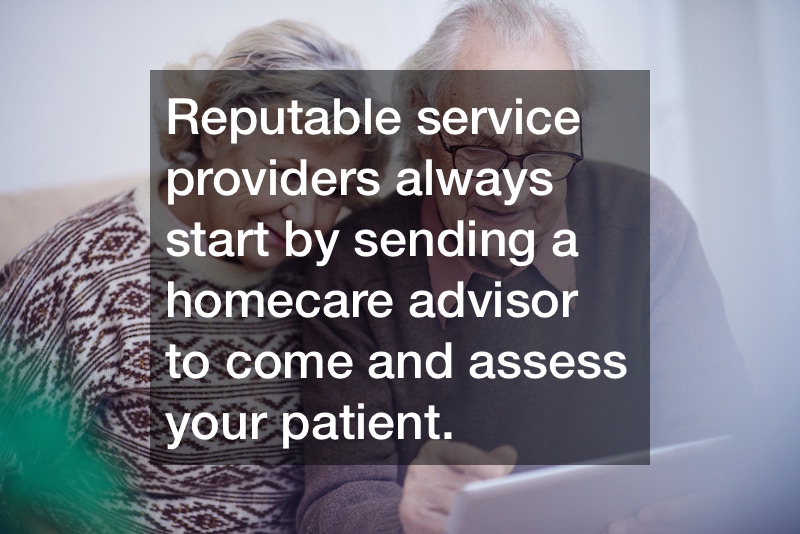 If you have established that your loved one suffering from dementia will benefit from special home care services, the best place to start your search for great home care providers is on the internet. The myriad of great direct home care service providers out there can, however, be very overwhelming if you don't know how or where to start your search.
To narrow your results down, it's advisable to start by noting down your location of choice. An ideal location will preferably be close to where your dementia patient is located. This is especially applicable if the patient needs respite care.
The special home care services should be available as soon as the need arises, which can be a bit unpredictable. That's why the providers should live as close to the patient as possible. For example, if a patient is based in Arizona the home care services Phoenix AZ is a great location to start your search. They offer easy home care services that are flexible and pocket friendly.
Reputable service providers always start by sending a homecare advisor to come and assess your patient. They check the extent of dementia and advise on the best course of action.
Dementia is a debilitating disease, and without proper care a patient can experience a great deal of undue distress. While memory care facilities exist, for families that want to keep their loved ones at home, there is another option. Here are some reasons as to why dementia home care could be the best option for your loved one.

The Benefits Of Dementia Home Care
Familiar Surroundings. For someone struggling with dementia it can be jarring to be moved to an unfamiliar facility. While memory care facilities can offer their own benefits, sometimes it's better to keep your loved one in a place they can recognize. This helps prevent unnecessary confusion, and help keep them calm overall, without sacrificing the dementia care that they need.
Home Care Assistants. Home care professionals are able to assist patients with a wide variety of activities. They can help prompt a patient with remembering basic tasks, such as dressing themselves, or basic cooking. They can also help review family members photos, prompting the patient to recall names and faces. Additionally, if the patient has mobility issues in addition to dementia, a home care professional can assist with home tasks and basic hygiene, along with keeping them away from stairs, or other dangerous areas in the home. If the senior participates in activities outside of the home, they can also monitor them and ensure they stay safe while they are out. This can involve driving them to appointments, or even to the grocery store. This can go along way when it comes to disease management in a way that doesn't disrupt your loved ones routines.
Respite Care. If family members don't wish to opt for frequent care, respite care is available on an as needed basis. This means a home care professional will step in to take care of your loved one, while giving family members freetime to addend to other tasks.
Medications. Dementia home care also has the benefit of helping to administer any needed medications. Since this disease affects memory, it can be difficult for elders to remember what to take and when. Having a professional in the home helps ensure that no medications are missed, and that the right dose is always administered.
Communication. Dementia home care professionals can also help teach family members how best to communicate with their loved one. Depending on the extent of the dementia it can sometimes be difficult to communicate without causing stress or additional confusion. A home care practitioner will be able to offer advice on how best to do this without creating issues.
Companionship. If your loved one doesn't live with someone, having someone there can also give them a sense of companionship. This can be just as important as any medical intervention. A home practitioner can help with hobbies, keep them occupied, or just sit and talk with them. Sometimes it's the littlest things that can go along way.

If your loved one is struggling with dementia, it can take a toll not only on them, but on the entire family. While memory care facilities can help, sometimes dementia home care is the better choice to make. Keeping elders in their home allows them to be surrounded by familiar surroundings, preventing them from becoming confused by a whole new place. It also allows them the freedom to continue their daily routines, but with the assistance they need. This option is definitely worth considering, and reaching out to healthcare services that specialize in home care can help you gain a greater understanding of if it will work best for your loved one.