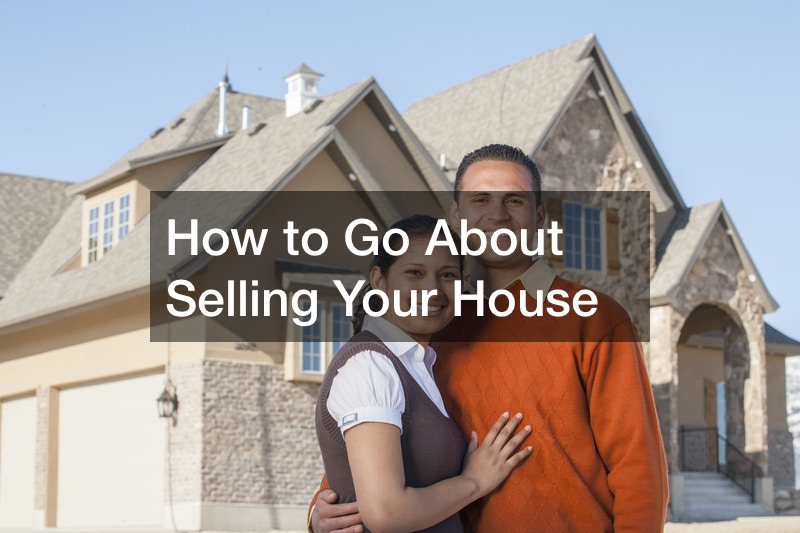 Buying a home is one of the most exciting feelings in the world. However, when it comes to selling, it can be a little bit challenging and emotionally draining. You will be expected to invite strangers every now and then to come and inspect your home in the hopes of finding a potential buyer. On top of it all, they will offer criticism and may offer a much lower price than your home's worth. If you are new to selling homes, it can be quite a complex and unnecessarily long process. In addition, first-time home sellers are bound to make many mistakes because they are unaware of the common loopholes in the industry.
If you are facing a similar predicament, you are in luck. Keep reading to get acquainted with the basic know how of selling houses and tips to avoid common pitfalls.
Tips To Sell Your House
Keep Your Emotions In Check
Your home obviously holds a sentimental value, and you can easily get emotional about selling your home, especially if it was your first one. So many memories are created in the house, and letting go can be difficult. Generally, home sellers have trouble keeping their emotions in check. However, this is not the time to start having attachment issues, and you need to distance yourself from your emotions. If you have decided to sell your home, start thinking of it as a business rather than a homeowner. From a business perspective, you will be able to focus on the important aspects of the transaction and avoid delays.
Setting A Realistic Price
If this is your first time selling a house, you may have trouble figuring out the best selling price. The right asking price will determine whether you get a buyer and how fast you can get a buyer. If you are working with a real estate agent, you can compare the market prices and settle on a fair asking price. In addition, an appraiser can help you determine the market value of your home so that you can price it competitively.
Setting an unrealistic asking price may not sell and you could be stuck for months, sometimes even years, with an overpriced house that no one wants to buy. However, sometimes, setting a lower price can attract many offers, and through bidding, the home can go back up to its actual market value. This is also a risky strategy that you will have to discuss with your real estate agent and decide how to position the house in the market to avoid making losses.
Take an Insurance Policy
During the selling process, you will probably get many visitors to your home for viewing. If a viewer encounters an accident while at your premises, they can sue you for damages. The obvious hazards that are likely to occur in your house need to be mitigated by purchasing a homeowners' insurance policy. This way, you avoid additional expenses that could have been avoided if an accident took place.
Upload Listing Photos Online
In this modern-day age, a lot of potential buyers can be found online. It would help if you created an online presence to attract more buyers. Failure to upload the visuals of your home on online selling platforms would be a great disservice to you as a businessperson. Given that the online platforms are saturated with similar listings, you need to use a unique approach when creating photos to generate extra interest. Good photos are taken at different angles and in different light settings while displaying the entire room with all its items. In addition, you can hire a photographer to help you create crisp and clear photos that will guarantee you inquiries that can later translate to sales.
Hire An Experienced Agent
A real estate agent would be an excellent addition to the sale of your home. You can look up their profiles online and settle on one based on the reviews. Homeowners may forego hiring a real estate agent because they do not want to part with the commission after the sale, but they play a pivotal role in the transaction in the long run. Your real estate agent is experienced and knows industry loopholes that are unfamiliar to you. In addition, they have a list of potential clients and know how to market your home. Therefore, it makes much more sense to have one than to go at it alone. They also save you the hassle of prepping your home, marketing it, and handling offers.
Do A Pre sale Inspection
Do not skip a pre-sale home inspection because it can make or break your potential to sell. Such an inspection is an investment because it reveals any structural or mechanical problems in your home before listing. Once you get a detailed report, you can make the necessary repairs and put your home on the market. By staying a few steps ahead of the buyer, you stand a better chance at selling your home and avoiding issues that may crop up at advanced stages.
Get An Attorney
Selling a home can sometimes be a complex process that requires a real estate attorney. So get yourself a smart lawyer who is familiar with federal and state laws regarding closing in on a sale. The lawyer will also prepare the sale contract to protect you from unscrupulous business people. The lawyer will handle the transaction legally and prevent costly mishaps. Real estate lawyers also come in handy when selling joint properties such as properties acquired through multi family loan. Since the houses are jointly owned, the lawyer will keep everyone's interests in mind and ensure each gets a fair share.
If you are bankrupt but still want to sell your home, bankruptcy lawyers can help you navigate the process and ensure the money from the sale is not seized.
Critical Repairs To Make When Selling Your House
Flooring
Depending on your choice of flooring, you may want to upgrade an outdated floor to increase the home's value. Wood flooring tends to wear out after a couple of years and may need re-polishing. Tiled floors can also suffer from cracks and make the home feel a bit worn out. With this kind of flooring, buyers may be a bit skeptical about making a purchase. If your home has hardwood floors, a simple refinish can get the job done. However, upgrading to a new floor can be costly, so you might want to consider affordable options such as carpeting. However, if you want to increase the value of your home, you need to consider upgrading your floors.
Repair The Windows And Doors
When you think about selling your home, consider issues such as security. Is the house secure enough? If not, look into the windows and doors installed. With time, windows and doors become outdated and start making creaking sounds or may be affected by mold. Some may not open and close with ease, making it a hard buy. You can upgrade and do a blind installation to give your windows a modern look to attract more buyers.
When potential buyers visit a home listing, they usually inspect everything to ensure the home is in perfect condition before purchasing. After all, nobody wants to buy a house with malfunctioning doors. Do not ignore any creaking sounds or doors that will not open. Get in touch with your local repair company and do the basic repair work before putting your house up for sale.
Paint The Walls
Painting is considered one of the most valuable house improvement projects before a sale. It is also one of the lowest cost improvement projects. Simply painting your walls gives the rooms a facelift and brightens up the space. You can paint both your interior and exterior space for a more enhanced look. What is even better is that you can save on labor costs and paint the walls yourself.
Landscaping
Your yard is the first thing guests see when they step into your compound. It is therefore important to create a remarkable sight. Overgrown lawns do not give the impression of a well-taken care of home. Trim your bushes and refresh your lawn to give your home that refreshed look. A manicured lawn is likely to be a selling point for potential buyers, so make sure you take care of your yard before listing your house for sale.
Upgrade The Kitchen
Kitchen upgrades can be costly, but you can concentrate on minor improvements that create a big impact and still achieve a fresh look. Buyers consider kitchens to be one of the most important rooms in a house, so make it worth their while.
Focus on low-cost impacting projects such as painting the kitchen cabinets, changing the faucets, and upgrading the countertops. Such projects can drastically change the look of the kitchen and entice buyers for a quick sale.
Bathroom Remodels
A bathroom update is another way of getting a high return on investment on your home. An old rusty bathroom can lower the value of a home. You can concentrate on updating the tiles, countertops, showerheads, and cabinets for a new look. Consequently, take this chance to check the piping system and drainage system to ensure there are no leakages. Addressing problems before they reach an advanced stage saves you a huge deal of expense.
If you are working on a tight budget, you can DIY some of the repairs in your bathroom. For example, you can paint the cabinets and freshen the grout for tiles. Minimal renovation projects can entice the buyer and make them buy the house.
Update The Lighting
Lighting does a good job of creating the desired ambiance in any room. Changing the light fixtures can create a big impact and enhance the appearance of any room. A great tip when changing the light fixtures is to match them to your home's theme and colors. In addition, carefully put together fixtures can attract a buyer, making you a quick sale.
Roof Repair
The roof is one of the most critical areas in a house. If a roof is damaged, the selling price of the house can drastically go down. Inspect the roof for any leaks, and contact a roofing contractor if you notice any anomalies. One advantage of checking for roof repairs is that it boosts a house's value. In addition, take this opportunity to clean your gutters and get rid of any debris to ensure its drainage system is not blocked.
Air Conditioner And Ventilation
The ventilation in your house needs to offer proper air circulation. First, check whether your heating, ventilation and air conditioning system is fully functioning or needs a replacement. Alternatively, you can contact your local HVAC company to check it out and make sure everything is working fine. If you live in an area where the climate is humid, potential buyers will appreciate a good air conditioner in their homes, so make sure you focus on key areas of your home to get a good sale. Nobody wants to move into a house and feel like they are living in a furnace.
Selling your house does not have to be an uphill task. You can consult your real estate agent to help you market and respond to buyers' offers. They also come in handy when setting a realistic asking price to avoid scaring away potential buyers. With a pre-inspection, you can address any issues before they advance and avoid disappointing the buyers when they visit to inspect the house. Alternatively, you can do minor cost-effective upgrades such as painting and changing countertops for a refreshed look. Following these tips will lead you to a successful house sale.