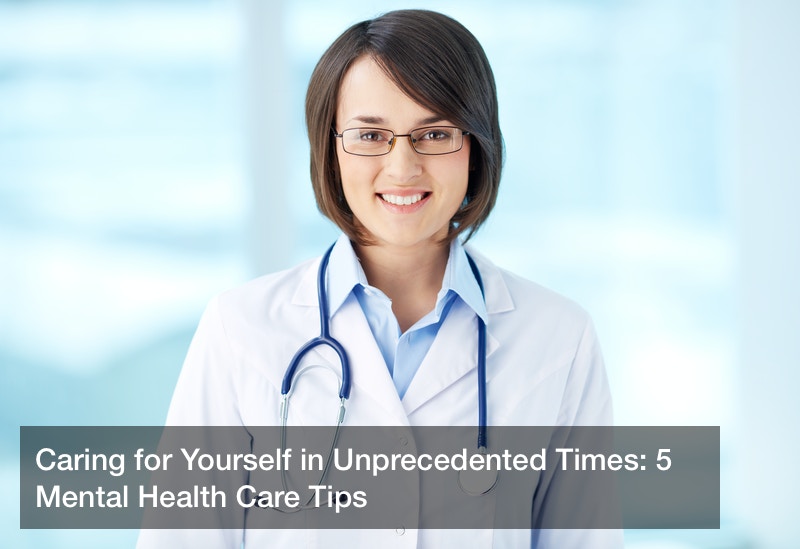 COVID-19 isn't just devastating the economy and our physical health. Countless studies show that the global pandemic is taking an enormous toll on our mental health, too.
"More than 2 in 5 US residents report struggling with mental or behavioral health issues associated with the coronavirus disease 2019 (COVID-19) pandemic, including anxiety, depression, increased substance use, and suicidal thoughts," the Journal of the American Medical Association (JAMA) Network reveals.
Young adults, essential workers, those with a history of mental illness, and black and Hispanic populations are most likely to report a dramatic uptick in mental distress. Over one in 10 individuals (13%) have ramped up their drug use or alcohol use to cope with the pandemic, and twice as many people have entertained suicidal thoughts in the past 30 days when compared to those surveyed in 2018.
Thankfully, local government officials, state government officials, and healthcare experts are not brushing off this disturbing trend. Instead, they are taking action.
For example, the Iowa Department of Human Services and the Federal Emergency Management Agency (FEMA) are teaming up to provide Iowans free mental health counseling and other mental health resources. The project is called COVID Recovery Iowa, and through the program, Iowans have free access to mental health assessments, mental health counseling, support group meetings, virtual activities, and educational programs teaching "creative strategies for coping with the effects of the pandemic," according to the COVID Recovery Iowa website.
Iowa State is taking advantage of federal grants to provide these services entirely for free. Iowans of all ages and from all backgrounds are welcome to participate in the program. To take part, residents can visit CovidRecoveryIowa.org or call their toll-free mental health hotline at 1-844-775-9276.
State initiatives vary. Search for programs in your local area, or rely on nationwide services, like the National Suicide Prevention Hotline (1-800-273-TALK), the Crisis Text Line (Text "Got5" to 741-741), or the Centers for Disease Control and Prevention's (CDC's) guidelines for "Coping with Stress" amid the global pandemic.
For those who are not in immediate crisis, use the five mental health care tips below to prioritize self-care and navigate these trying and uncertain times.
Create a Space for Yourself Outside of Your Bedroom
Mental health experts and the National Sleep Foundation stress a very important point: For your well-being and your sleep health, you should reserve your bed for sleep and sex only. Staying in bed all day worsens your mental health and increases your likelihood of sleep disturbances and poor quality sleep (two things that also contribute to depression).
"While depression might make you feel like staying in bed all day is the only doable option, studies show that moderate exercise (walking 20-40 minutes, 3 times per week) is effective in decreasing depression and improves long term outcomes for depressed people," PSYCOM reports.
For some, even short walks can seem like a daunting prospect. In fact, over half — 57% — of depressed Americans say they are "paralyzed" by their symptoms. If that is the case, simply getting up out of bed and leaving the bedroom is a critically important first step.
To encourage yourself to climb out of bed and face the day:
Make the other rooms of your home more inviting. If your bed is full of soft, warm blankets and comfy pillows and it is one of the coziest parts of your home, it stands to reason that you would rather not leave it. Make the other rooms of your home just as inviting. For example, head out to the local furniture store — or shop online if that better suits you — and purchase a couch with soft, thick cushions or a chair that you look forward to sinking into. Over time, you want to get moving and establish a new routine. In the short-term, getting out of bed and moving onto the couch or sitting down in your favorite chair is great progress.
Make accommodations. Not ready for in-person counseling? That's okay. Meet yourself where you're at. Ask your health insurance company if they cover alternative options, like virtual therapy. In many cases, your health insurance plan will allow you to meet with a counselor over the phone, via text, or using video chat. Choose the option that is most amenable to you, and you can do it without leaving the comfort of your home.
Use baby steps or break up tasks into short, attainable intervals. If walking for 20 to 40 minutes at a time to help relieve the symptoms of depression seems blatantly undoable for now, start with 10 minutes. Go on a 10-minute walk in the morning and another 10-minute walk during the late afternoon. Get dressed. Eat a balanced meal. Celebrate the small victories until you work up to larger ones.
Mental health care tips are only as useful as they are practical. In other words, mental health care tips only work if you are willing to follow through with them. Start small. Do your best, and add new things to your routine as you start to feel better.
Appreciate and Utilize Time Alone
Thanks to COVID-19, more Americans are spending time alone than ever before. Large gatherings are highly discouraged or banned altogether. All across the country, health officials urge Americans to keep interactions strictly between their immediate family and perhaps a "COVID bubble," a small group of people who agrees to limit their socialization to other people in the group only. As such, individuals have more alone time and feel significantly more isolated than in the weeks and months before the pandemic.
Plus, unfortunately, too many of us are uncomfortable being alone — and especially being alone with our own thoughts. Improve your mental health by working on embracing alone time. Do what you can to learn to be as comfortable on your own as you are with friends or a group of people. Here are some pointers to get you started:
Explore your interests. Now is the perfect time to explore your interests. Make a list of your passions and/or hobbies you have always wanted to try, and go down the list. If that means enrolling in classes at your local basketball training clinic or taking classes at a nearby university, go for it. Keep an open mind, and stick to hobbies that you truly look forward to. Finding your passions or picking up a new hobby can be a great way to keep you busy and create new meaning in your life.
Find meaningful distractions. Again, the best mental health care tips are the ones you are going to take to heart and use in your day-to-day life. One of the easiest mental health care tips to put into practice is finding meaningful distractions. This doesn't require a ton of work on your part. Simply acknowledge what keeps your mind busy in a constructive way. For example, it is perfectly acceptable to sink your time and energy into work. If you work as a technician, engineer, or in 3D printing, you may brainstorm new, creative ways to ensure dimensional accuracy in your projects. That keeps your mind active without you sinking further into depression. Avoid distractions that have a negative impact on your mental health. Scrolling through your phone for hours and browsing social media for far too long may be distracting, but it also likely to make things worse. If you notice an activity adversely affecting your mood, move on to the next one.
Learn about mindfulness. Many of us have heard the platitude that "the only way out is through." That holds true in many different situations. If you are uncomfortable in your own skin or uncomfortable when you are alone with your thoughts, one of the ways to overcome that discomfort is to face it. Learn mindfulness techniques to establish a better relationship with your thoughts and feelings. These techniques may include being present, mental noting, breathing techniques, or meditation. Work with a therapist or mental health professional to help ease your discomfort at the beginning of this process.
Spend time in nature. Perhaps one of the simplest mental health care tips is to spend more time in nature. According to Healthline and Nature.com, "30 minutes or more a week spent in nature can improve symptoms of depression and lower blood pressure."
The best mental health care tips revolve around being comfortable in your own skin. Learn to make the most of alone time and genuinely look forward to it.
Take Care of Your Body
"People who are living with certain conditions, such as a psychotic disorder, severe depression, or drug or alcohol use disorder, may find it very difficult to keep up a personal hygiene routine," Medical News Today reveals. Ironically, neglecting your personal hygiene can drive you further into depression or otherwise exacerbate mental illnesses.
While that may come as unwelcome news, look on the bright side. By simply showering and paying careful attention to your personal hygiene, you can significantly improve mental health conditions. Follow these mental health care tips to keep up on personal hygiene while contending with anxiety, depression, or substance abuse.
Add a little something extra. Sometimes all we need is a little extra push. If washing with soap and water seems underwhelming and daunting to you, consider adding something to your daily routine. For example, something as simple as washing with eucalyptus soap can make your shower notably more rewarding. Eucalyptus boosts energy and helps stimulate blood flow to the brain, relieves headaches, reduces joint pain, and supports your immune system.
Determine what motivates you. If getting clean is not enough, consider making a list of the other benefits you may experience from a regular personal hygiene routine. For example, if you suffer from low back pain, soaking in hot baths can help. Showers can boost concentration, make you more energized, and reduce inflammation and swelling. If taking a shower isn't motivation enough on its own, but you are constantly tired or in pain, remind yourself that a refreshing shower can help.
Get professional help. Sometimes mental health care tips are not enough by themselves. If you are still struggling to establish a personal hygiene routine after following these tips, talk to a mental health care professional.
Work On Some Home Projects
Did you know that your surroundings can have a direct impact on your mental health? According to the National Counseling Society (NCS), bland, dull, and/or cluttered environments can amp up the symptoms of anxiety and depression.
That means that mental health care tips are not always straightforward. For example, finally following through with your new bathroom design and removing old, outdated fixtures with rust or mold may not seem directly related to your mental health, but it can be.
Similarly, an apartment or home with beige, gray, or yellowing walls with scant furnishings or filled with boxes, paper, and clutter can also take quite a toll on our moods.
If you want ways to stay busy while improving your mental health, invest in your new bathroom or finally get around to painting the rooms in your home.
Take Your Mind Off The Stressors In Your Life
Life throws a lot at us. Sometimes, the best mental health care tips focus on the basics. For example, if you are going through a divorce or you recently got injured on the job, shifting your focus to what needs to be done, instead of ruminating on your emotions, can be a powerful way to take your mind off the stressors in your life.
Before deep-diving into the divorce process, find out what to expect during divorce mediation. Instead of focusing on the lasting effects of burns or injuries from the hermetic electrical feedthroughs at your job, research the steps to make a personal injury claim, find out what documentation you need for your insurance company, and schedule a free consultation with a personal injury or worker's compensation lawyer.
When it comes to factors that worsen anxiety, depression, and mental illness, COVID-19 checks off a lot of boxes. The pandemic can be isolating, it may lead to unemployment and precarious financial situations, and it may cause us to continually worry about our physical well-being and/or the health of our loved ones.
If the pandemic is worsening your anxiety or depression, you are not alone. Follow the tips and pointers above, prioritize self-care, and do not hesitate to reach out to a qualified individual for professional help.