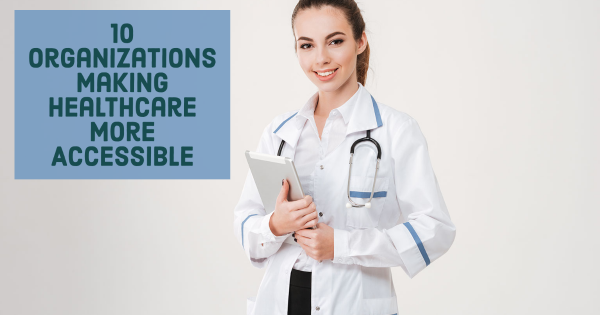 Medical care is a topic that's widely discussed across the globe. It's no secret that more developed countries tend to have better healthcare systems, but even their systems aren't perfect and need to be improved. That's why there are organizations out there that aim to increase access to medical care and improve processes that are already in place.
The organizations that strive to help this issue share one thing in common: they help those who need healthcare most. Whether they donate supplies, train medical professionals, or provide free resources that educate the public and healthcare professionals, their efforts contribute to a better understanding of healthcare and why it's a critical global issue. Here are 10 organizations that are providing more access to medical care and how their efforts are changing lives.
American Health Quality Association
An organization that's increasing access to medical care is the American Health Quality Association (AHQA). According to their website, AHQA is an educational, not-for-profit national membership association dedicated to promoting and facilitating fundamental change that improves the quality of healthcare in America.
The organization works with hospitals, long-term care facilities, and other healthcare facilities to evaluate and improve healthcare systems. It helps ensure that medical professionals are up-to-date on best practices and are giving friendly medical care to their patients.
AHQA also collaborates with lawmakers, regulators, health care providers, and consumers to advocate for policies that help its members and their patients. They're dedicated to helping people in the United States get access to the best healthcare possible.
Americares Foundation
The Americares Foundation is an organization that helps people impacted by poverty or natural disasters gain access to medical care. They've established free clinics in Connecticut and help support more than 1,000 safety net partners across the United States. This allows uninsured or low-income people to get access to healthcare without going broke. They also help support community initiatives that promote better health.
In addition to supporting low-income and uninsured people, Americares also organizes emergency disaster aid for those who need it most. They provide medical care for those impacted by natural disasters such as wildfires, hurricanes, and earthquakes. They help treat people around the globe and provide medical care to those who need it most when disaster strikes.
Americares also offers other forms of medical care for those in need. For instance, there's an Americare program called Austin Smiles which restores children's smiles through reconstructive plastic surgery. The organization has numerous initiatives across the globe that help people get access to the healthcare they need.
Give Back a Smile
Give Back a Smile is a charitable program connected with the American Academy of Cosmetic Dentistry. The program helps restore the smiles of adults who have dental injuries due to domestic violence. Cosmetic dentists volunteer their time and services to help restore the smiles of survivors in the United States. Those who wish to receive these services have to apply and have to meet certain eligibility requirements.
Since the program was founded in 1999, more than 1,800 people have had their smiles restored. The services are free and the cosmetic dentist can also help recipients plan their dental services after the procedures. They may recommend follow-up visits, getting Invisalign, or other dental procedures that will help their oral health.
Dental work can be expensive, especially if it's cosmetic. By taking the financial burden off of survivors' shoulders, Give Back a Smile helps restore their confidence and gives them a smile that will light up a room. If recipients want additional restorative services, such as lip augmentation, they'll have to talk to program officials to see if they're covered.
The Skin Cancer Foundation
The Skin Cancer Foundation is an organization dedicated to educating the public and medical community about skin cancer and how it can be prevented. Their website provides resources on what skin cancer is, how you can prevent it, and what signs of skin cancer to look for. There's also a section that helps you find an expert dermatologist to see if you have questions or concerns.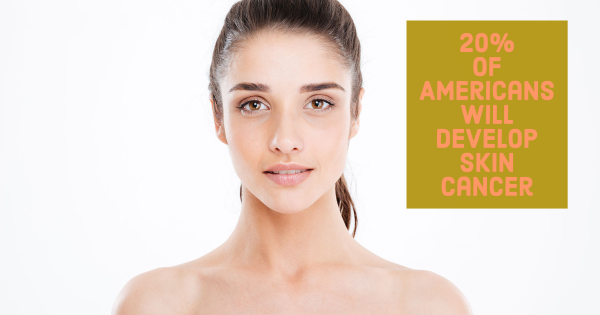 This organization is working hard to ensure people get access to resources about skin cancer detection and prevention. According to their website, 20% of Americans will develop skin cancer and more than two people die of skin cancer each hour. Some people may not know the risks of skin cancer or have access to resources that tell them how to look for signs of skin cancer. By providing these free resources and advocating for awareness, the organization helps make skin healthcare awareness more accessible to the medical community and the public.
The American Institute of Stress
Stress can heavily influence our overall health. In fact, one-third of people visit a doctor due to stress or a stress-related issue. However, there are people who may not fully understand the impact stress can have on our health. An organization that's helping people get access to medical care as it relates to stress is The American Institute of Stress.
The American Institute of Stress provides helpful resources for how to identify where your stress is coming from and how to manage it. Sometimes, stress management includes more than going to the spa and taking a day to yourself. This organization helps you understand the effects of stress, what's causing it, and how you can change it to improve your overall health.
People can take what they learn here and ask their doctor about how to incorporate stress management into their lifestyle. It may start out with something small, like getting facials when feeling stressed, but a small step is better than no step at all. The organization also offers a list of mental health apps and articles that can help people cope with stress.
The World Telehealth Initiative
We live in a world where technology allows us to connect with others in ways we never could before. This is especially true for the healthcare field. Telehealth is on the rise and an organization that's utilizing telehealth to increase access to medical care is The World Telehealth Initiative.
According to their website, The World Telehealth Initiative provides sustainable medical expertise to the world's most vulnerable communities to build local capacity and deliver core health services via a network of volunteer health care professionals supported with state-of-the-art technology. The organization aims to provide medical access to those who need it most across the globe through virtual communication. They can also train medical professionals across the globe virtually so that the overall quality of healthcare improves, too.
This organization breaks down the geographical boundaries of healthcare and allows people to get the resources they need. They currently operate in more than 15 developing communities across the globe and want to expand.
Obesity Action Coalition
An organization that's aiming to increase access to medical care is the Obesity Action Coalition (OAC). OAC's mission is to represent individuals affected by obesity. If someone is obese, their doctor may recommend they go to a weight loss clinic and eat better. However, the OAC wants to provide the public with a more comprehensive look at obesity and advocate for individuals affected by obesity to have better access to healthcare.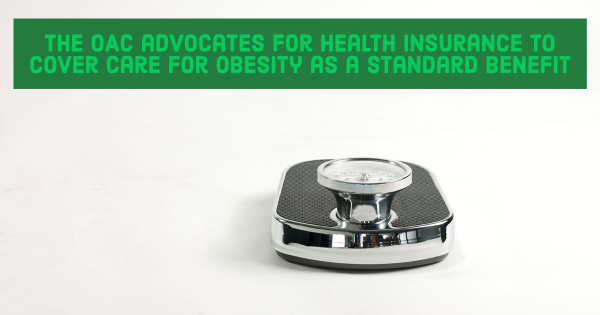 The OAC's website addresses multiple aspects of healthcare access, including the fact that many employers and insurance companies may not help cover the cost of weight counseling, medications, or surgery for those affected by obesity. Their website advocates for health insurance to cover care for obesity as a standard benefit. They also advocate for the public and healthcare professionals to develop a more comprehensive understanding of obesity and how it impacts individuals' access to proper healthcare.
This organization can help those affected by obesity feel heard and represented. It can also pave the way for a better understanding of obesity and the kind of healthcare those affected by it need.
Medic Mobile
When it comes to organizations increasing access to medical care, Medic Mobile is one that's leading the way. According to its website, Medic Mobile is a nonprofit organization aiming to improve health in hard-to-reach communities. Their software supports health workers in delivering quality care that reaches everyone. Their technology helps health workers ensure safe deliveries, track outbreaks faster, treat illnesses in hard-hit communities, and more.
Medic Mobile operates in 13 countries in Africa and Asia, where they work on tackling issues such as maternal mortality and improving child health. They also aim to strengthen community health systems and get quality care to more people at a faster rate.
Thanks to their technology and initiatives, people who may not have had access to healthcare can now get the healthcare they need. This kind of access can change (and save) people's lives.
Doctors Without Borders
A well-known organization that helps bring access to medical care across the globe is Doctors Without Borders. Doctors Without Borders is an international humanitarian medical non-governmental organization that brings healthcare to countries that need it most, such as countries that have conflict zones that are affected by endemic diseases. Medical professionals go to these areas, help set up medical facilities, and treat people who need medical attention.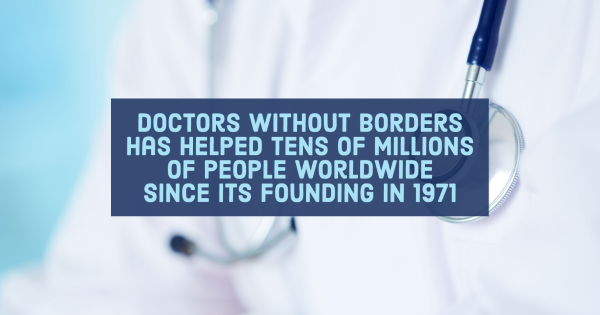 Since its official founding in 1971, Doctors Without Borders has helped tens of millions of people across the globe. To this day, a core value of the organization is that all people have the right to medical care regardless of gender, race, religion, creed, or political affiliation and that the needs of these people outweigh respect for national boundaries. They've helped people get access to healthcare and medical attention in Honduras, Cambodia, Nicaragua, and other countries across the globe.
Partners In Health
Partners In Health is a non-profit that's dedicated to helping people who need it most get access to medical care. According to their website, the organization collaborates with national governments to provide care and strengthen public health systems in areas including cancer and chronic disease, child health, emergency response, HIV/AIDS, maternal health, mental health, and tuberculosis. They serve 11 countries around the world including Haiti, Mexico, and Russia.
The organization helps strengthen local healthcare systems so they can provide better healthcare to their residents. They focus on poverty-stricken areas so people who need healthcare most can get equitable medical services. They do this by providing a comprehensive model of care that includes access to food, transportation, housing, and other key components of healing.
By focusing on providing comprehensive healthcare and training local healthcare professionals, Partners In Health helps those in need get access to the medical care they may have needed for a long time. This helps better the overall quality of life for people who may never have thought it was possible before.
Tips To Stay Healthy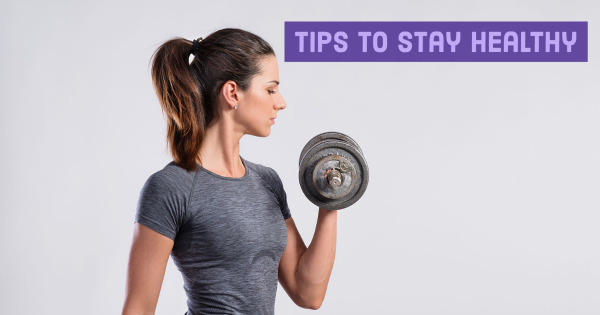 While these organizations help make healthcare services more accessible, it's also important to take control of your health and live a healthy lifestyle. You should eat a balanced diet and get enough exercise each day. If you can't go to the gym, you can always exercise at home. If you have a pool, look into pool cleaning services so you can swim and do other pool exercises.
You should also monitor any potential health issues you see emerging. For instance, if you recently got injectable fillers, monitor your skin to make sure there are no signs of an allergic reaction or an infection. If you just got surgery, make sure everything is healing properly and you aren't experiencing any additional pain. If you're in an area where your access to healthcare is limited, doing these things can help you stay in good health.
While many people think we live in a very developed world, the fact of the matter is that there are areas where access to medical care is limited or nonexistent. There are also areas where people can get medical care, but it's not the medical care they need. The organizations mentioned recognize these challenges and are actively trying to do something about them. They're raising awareness, providing resources, and giving medical relief and training to areas that need it most.
Many people around the globe need accessible healthcare and these organizations are delivering it. They're helping the world become a healthier place as a direct result of their initiatives and efforts. And for that, they deserve to be recognized.