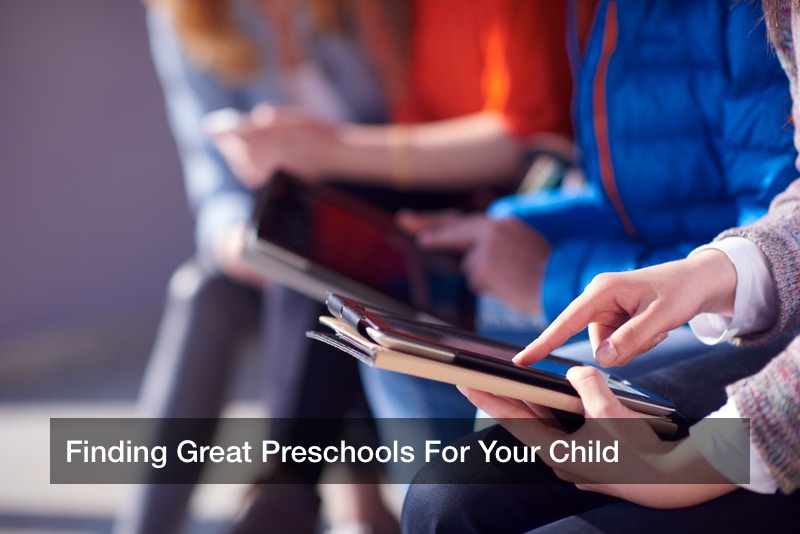 All parents are heavily invested in finding good schools for their children, since a good school and a good education is the key to any child's future success. This means that when a child becomes old enough for preschool or elementary school, or when the family moves to a new city or county, it is time to find local schools online. If the parents do not already have good personal references for ideal preschools or K-12 schools in the area, an online search is a great first step for narrowing down the list of options. Choosing a preschool or a good elementary school will take some time and work, but it can be done, and is essential for the child's education. Something similar can also e done to find summer camp for kids, and camp can be a great way for a child to experience personal growth while having something fun to do during summer break.

Find Ideal Preschools Near You
It may be noted that while a preschool education is not mandatory for American children, more households than ever are sending their children to pre-primary programs all the same. From 1990 to 2000 in particular, the rate of preschool attendance grew very rapidly, and by now, over half of all American children aged three to five are attending preschool or other pre-primary programs. In the year 2017, the numbers show that 68% of four-year-olds were enrolled in pre-primary programs, and an impressive 86% of five-year-olds were also enrolled. A preschool is not just a day care; it is an academic setting where children will learn to become students, and they will get used to following directions from the teacher and learn to meet and get along with their peers. That, and many pre-primary programs come with extracurricular activities of all sorts, including gross motor play opportunities (physical play is essential for a child's mental growth).

So, when parents are ready to enroll their young child in a pre-primary program like these, they can start online, and enter some relevant information to narrow down the list. The parents may specify their town or city name and ZIP code to keep the results local (especially important in large cities), and choose whether to find private preschools, public ones, or both. Private schools charge tuition per year, but in exchange, they are robustly funded and offer expert staff on hand and many activities for the children. Still, a highly rated and well funded public preschool may be nearly as good in some cases, and parents can find them after carefully considering their options.

With a short list of top schools in hand, the parents may then tour these schools one by one and get a fair impression of what each one is like, and consult the staff to review the credentials of each teacher working there. That, and the parents can look over what sort of educational programs the school offers and see how well funded that school is. For follow-up visits, the parents may also bring along their child, so the youngster can form their own impression of the school and allow the staff to meet them. If the child feels comfortable there and gets along with the staff, that may be a good sign.

Other Schools and Summer Camp
A similar process can also be used to find elementary schools, and some elementary schools are in fact private ones. They are privately funded and run, hence the name, and they offer seasoned and expert staff who can provide a great education for the students there. These schools char tuition every year. If the parents don't take this route, then they can find highly rated public elementary schools that have good funding of their own, and enroll their children there. Meanwhile, during summer break, summer camp is a great way for kids to stay active and occupied, and they can learn all kinds of practical skills while also getting a chance to socialize with their peers. Some summer camps are close to urban areas, and parents will drop off their children there and pick them back up later that day. More dedicated camps have bunks on site, and attendees will stay there for some time.