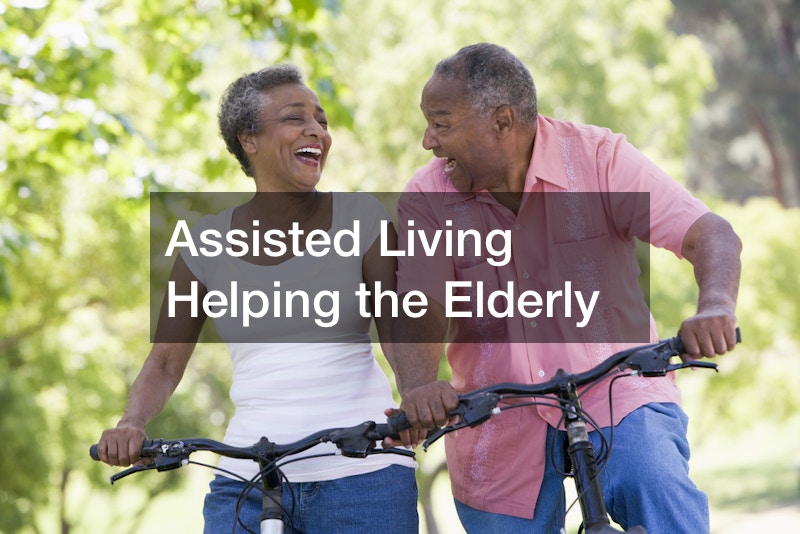 For an elderly person who's having a hard time maintaining a decent standard of independent living, assisted living is a great solution. If you're looking for an assisted living facility for your parents, you likely know their needs. All the same, you can benefit from some professional advice. Find out from an expert on care for the elderly if you'll need to put them in a secure unit nursing home or if they can go to a regular nursing home.
Before signing on the dotted line, it's important to read the assisted living terms of the facility you choose well. Make sure that you're fine with all the details so that you can be sure that your loved one is in good hands. You need to evaluate a number of these facilities so that you have something on to base your comparison. Search online for something like "new home senior care" and look through the results. This is likely to help you find the best-assisted living facility.
If you want a facility that will be comfortable and inspire the feeling that you're at home assisted living, then it's important to spend time looking for one. With patience, you can find a facility that will take good care of your elderly parents and ensure that they're comfortable and happy throughout.
Imagine you're an elderly person. You have limited mobility, take a great deal of medications for conditions like hypertension and heart disease, and struggle with day to day functions. Not fun, is it? And to add to all that, you're trying to live independently, to carve out a social life amidst failing bodily functions.
This is the challenge that faces Americans above a certain age. It seems that the longer a person lives, his or her body and mind start to betray them. Heart disease, cancer, Alzheimer's all affect a person's quality of life and their enjoyment of it. This puts a burden on them and then a responsibility on their family.
Their family wants their elderly person, a parent or a grandparent, to get better and have the quality of life that they deserve in their twilight years. But unfortunately, this becomes more and more difficult as bills pile up and the inevitable toll of medical expenses hurts the family as a whole.
So, what is a family to do in these circumstances? Especially if an elderly person is struggling to take care of themselves and perform basic functions? Read on then, dear reader.
Alzheimer's disease is the only top 10 cause of death in the U.S. that cannot be prevented, slowed, or cured.
Almost two-thirds of U.S. Alzheimer's patients are women.
One in three seniors pass away with Alzheimer's or another form of dementia.
Alzheimer's is the sixth leading cause of death in the United States.
And that's just for Alzheimer's. It's a devastating illness that cripples a person's ability to perform basic functions, remember certain dates, remember people, and be a conscious member of society. It, along with cancer and heart disease, are in the top 10 leading causes of death in the United States.
A person who has this illness struggles to live independently, and although it might be a more extreme version of cancer and heart disease when it comes to living independently, they all still amount to the same thing: a family must take on the burden of care, with a lack of another solution.
Therein, comes the assisted living facility. The assisted living facility helps individuals with personal care and a degree of independence while providing monitoring for medication and other situations. There are names for assisted living facilities. They are memory care facilities, retirement home, and senior living.
They provide seniors the opportunity to live a functioning, semi-independent life while enjoying the company of others. They may not be perfect; there is a struggle in assisted living facilities possibly with boredom and lack of excitement. Sometimes there are likely attempts to escape assisted living facilities to have a more engaging life.
But assisted facilities do one thing well: for a price, they take the responsibility of caring for a senior and remove it from the family. This is a goal for many. Sometimes the responsibility of caring for a senior puts a burden on the family. And there is little more than an elderly person wants than to not be a burden.
There are some statistics that show this. They are:
In a study by Genworth Financial, more than half of all respondents (55%) reported that their greatest fear regarding a long-term care illness or event was being a burden on their family. In fact, they reported being five times more concerned about being a burden than dying.
According to the 2009 Independent Living Report by the ProMatura Group, LLC, research shows that when you become part of an independent living retirement community, you?re more likely to make new friends and try new things, and most report a better experience than they expected.
Senior living allows a person to be around the comfort of friends. It is a better experience than most expect, though this could be because expectations are low to begin with. Either way, a senior in senior living gets to socialize while enjoying some aspects of life. And it removes their greatest fear: being a burden to their family.
Senior living can involve certain activities. There is bingo, there is a card game, there is chess. There are numerous opportunities to enjoy life while responsibilities are off their plate. For a select few, it may be a relief to go into assisted living, as the burden of paying rent is removed from them.